Sanitation Product Rentals at Competitive Rates
Portable Toilets and Air-Conditioned Restrooms
Generally, the accepted standard and recommended quantity of portable restrooms per worker, as established by the American National Standards Institute, is 1 per 10 workers for a 40-hour work week. At this level, the service company can maintain a clean environment for your employees.
Overuse will cause uncontrollable odor problems as well as an increased health issue. Although a portable restroom can contain the waste, the deodorant cleaners used become ineffective in killing bacteria at higher usage levels.
We have fully air conditioned 10 stall and 3 stall restrooms
Please Note * 10 Stall is currently unavailable until further notice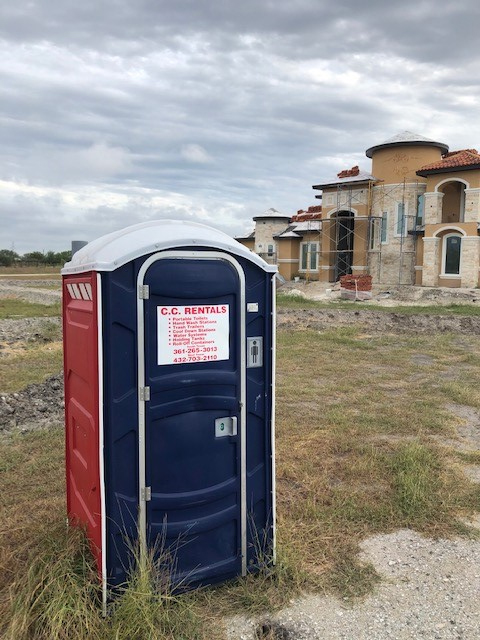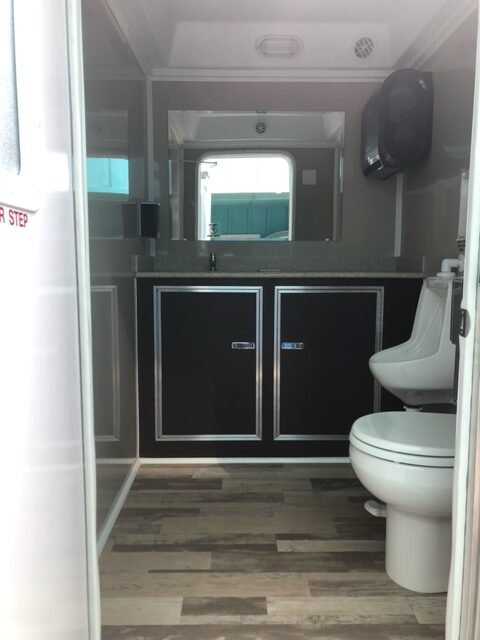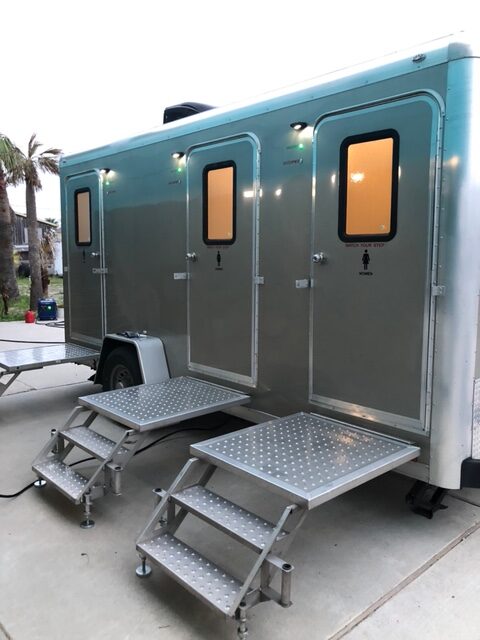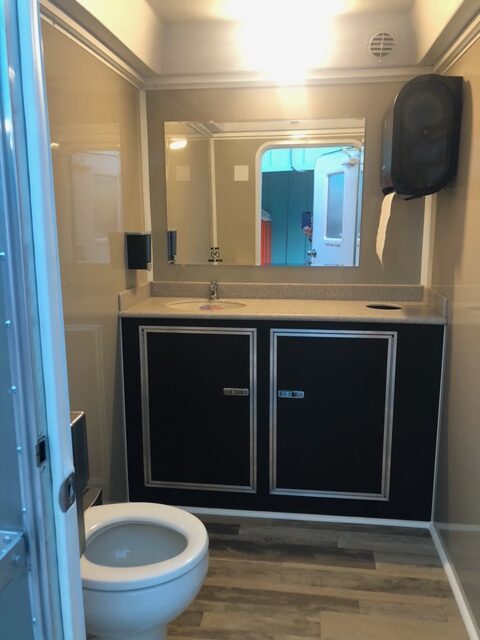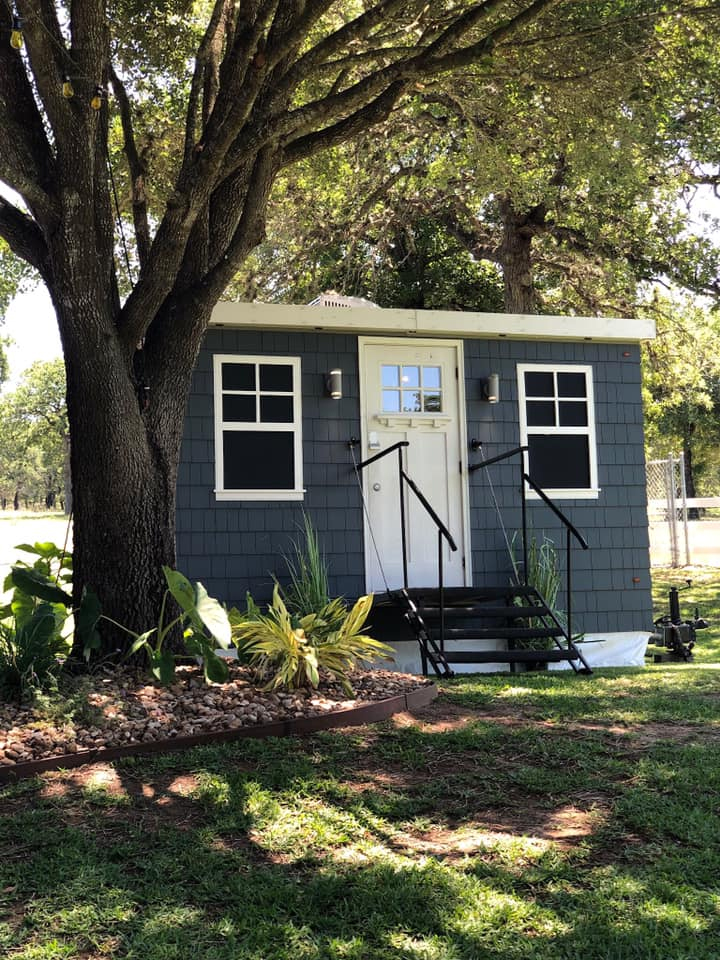 Portable Restroom Cottage
Beautiful accented air conditioned restroom cottage with 4 individual private restrooms equipped with toilet and full sink.
Perfect for private events, VIP areas, or celebrations such as weddings or anniversary parties.
Whether you have a major construction project or a remodel, CC Rental's hand wash sinks will fit your needs. Our hand wash sink rentals arrive with a full fresh water tank (non-potable) and a holding tank for gray water discharge. Our two-basin hand wash sinks are to be placed next to our portable toilet rentals.
When renting a portable sink for your project, you will most likely need to comply with the contractor sink requirements of the Occupational Safety and Health Administration (OSHA). Our hand wash stations are OSHA-approved.
Moreover, we stay abreast of the laws made by governing agencies to adequately meet the needs of contractors and construction customers. Our premium restroom rental may be the solution for small construction sites as well as remodeling and homeowner projects. Premier restroom rentals feature a small interior foot pump sink, built-in soap dispensers, and paper towel dispensers.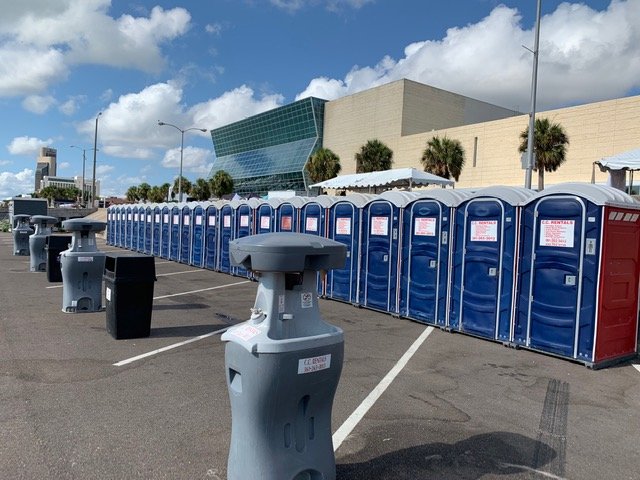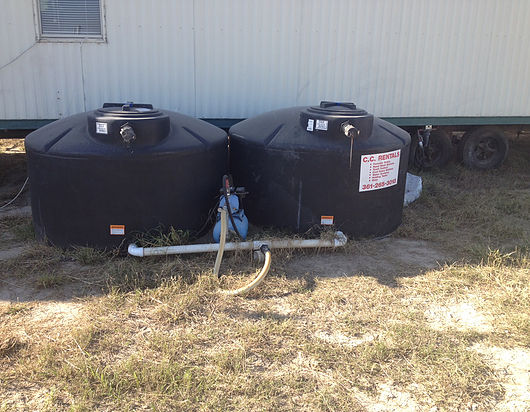 These products store non-potable water. They are perfect for office trailers and security guard quarters out on location.
Holding tanks are an ideal solution for collecting wastewater, also known as grey water and black water. This discharge can come from portable restrooms, trailers, or even sinks.
Our tanks come in different shapes and sizes, each serving a specific purpose. At CC Rentals we rent out a variety of water holding tank sizes and configurations to accommodate any situation. These holding tanks can be used with mobile office trailers at construction sites or on-site at special events or festivals. They are also incredibly useful for industrial turnarounds and disaster relief applications.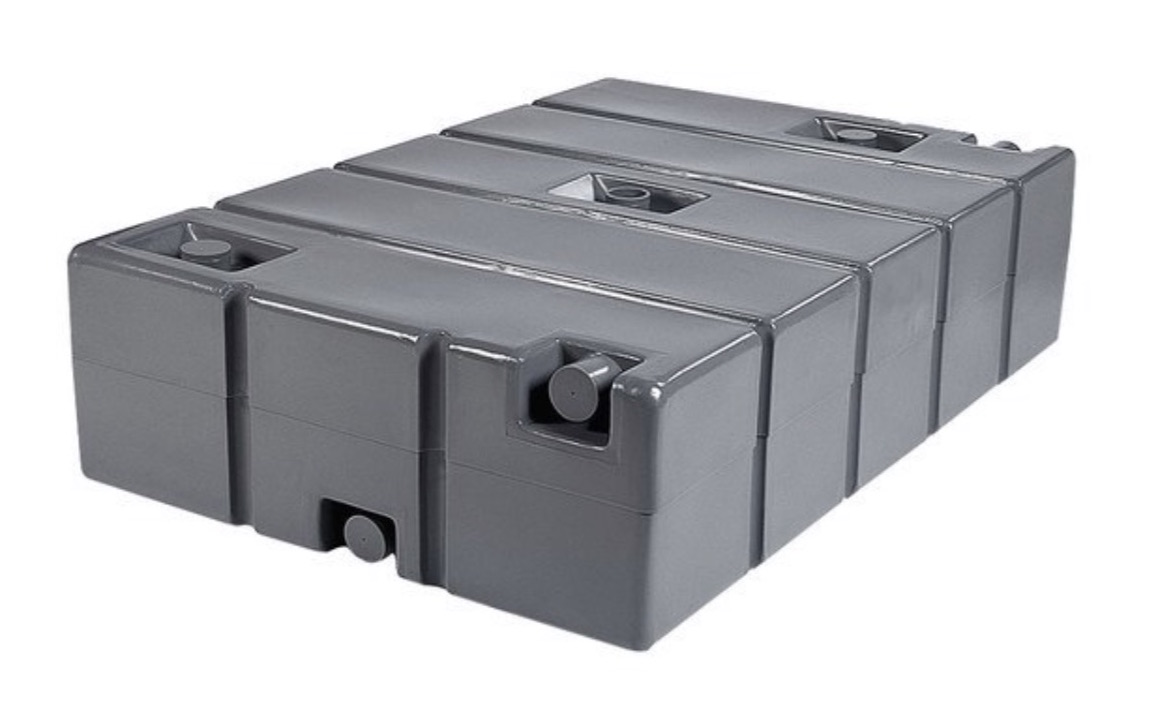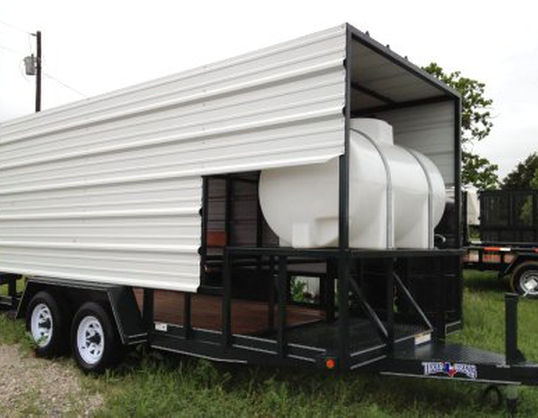 These contain a 250-gallon auxiliary water tank with a 36″ evaporating cooling unit and provide cooler temperatures. In the South Texas and West Texas heat, a cooling trailer is a must-have!
Roll Off Containers & Trash Trailers
Give us a call and get a great deal on a roll-off container delivered right to you."
CC Rentals has a variety of hook lift tub roll off containers available to meet the wants and needs of our customers. We offer flat rates, same day delivery, free pick up and superior customer service. Time is money, that is why we work hard to meet the needs of our clients in a timely manner. These containers are great for larger remodeling construction, renovation and clean out projects. Large roll off containers save valuable time hauling garbage. Although they hold a large amount of material, they do not take up too much space. Avoid the large garbage companies, save money, time and hassles with quick, reasonable and simple roll off dumpster service from CC Rentals. We understand that projects do not always go as planned, therefore, we work closely with our customers to accommodate special needs and requests. We are here to meet all your roll off dumpster needs in South & West Texas.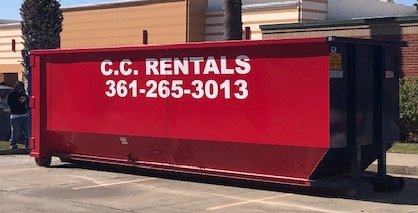 *HAZARDOUS WASTE NOT ACCEPTED
Chemicals
Paint
LED Bulbs
TV's
*ACCEPTED ITEMS*
SCRAP METAL
WOOD
ROOFING
YARD DEBRIS
CONCRETE
STONE
DIRT
BLOCK
TRASH
CONSTRUCTION MATERIALS